Date: 10 March 2022

Time: 8:30 p.m. to 10:00 p.m.

Objective: What are the opportunities?  Share ideas, resources and interactions with passionate Rotarians and Peacebuilder Clubs about Peace Actions.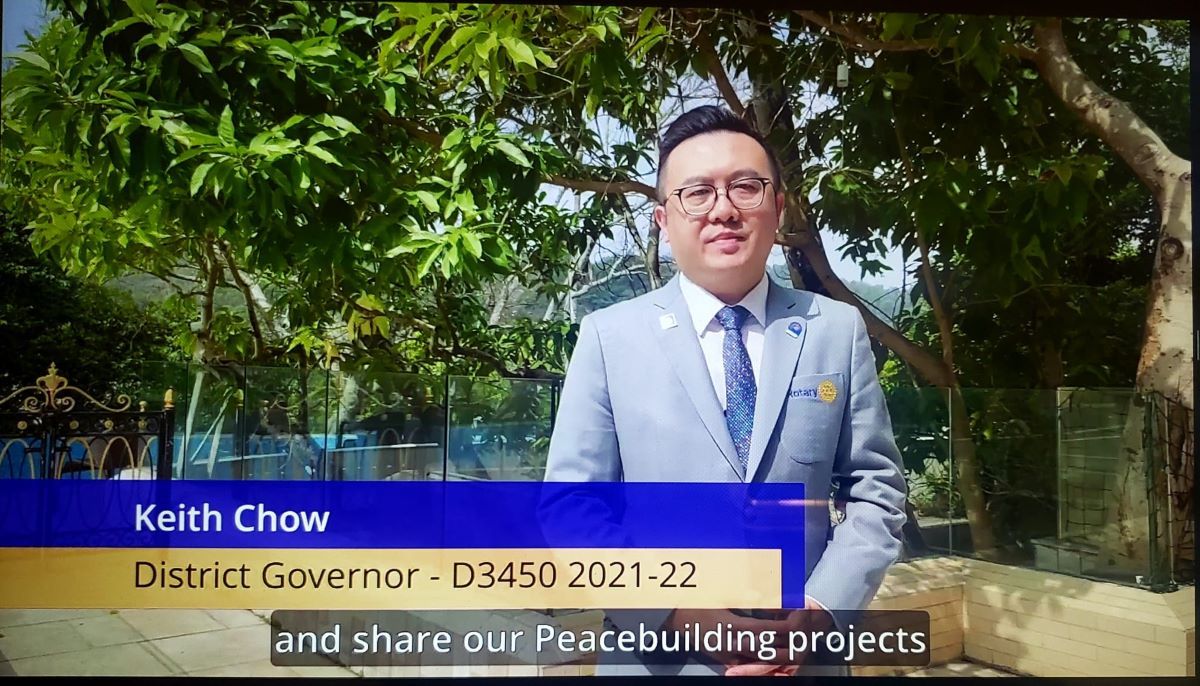 District Governor Keith Chow had delivered words of wisdom and motivated us to share the project of peace among Rotarians.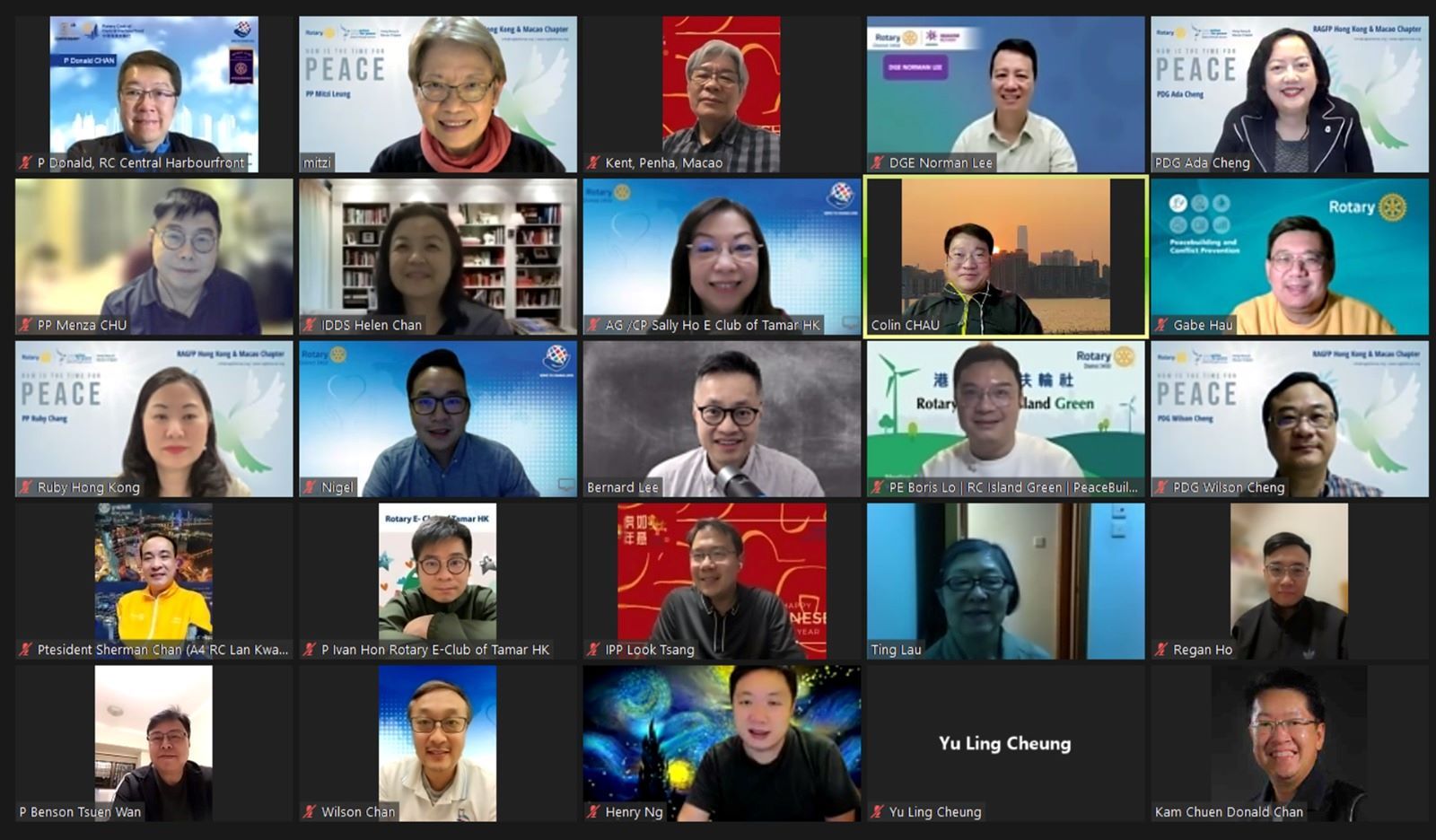 All peacebuilders from Peace Builder Clubs had come together and sharing peace projects.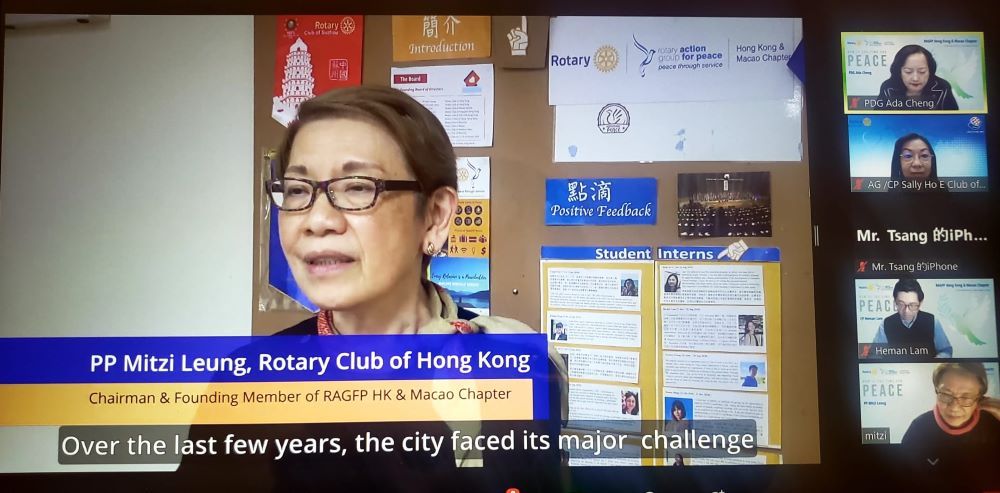 Past President Mitzi Leung is the Chairman and Founding Member of RAGFP HK and Macao Chapter.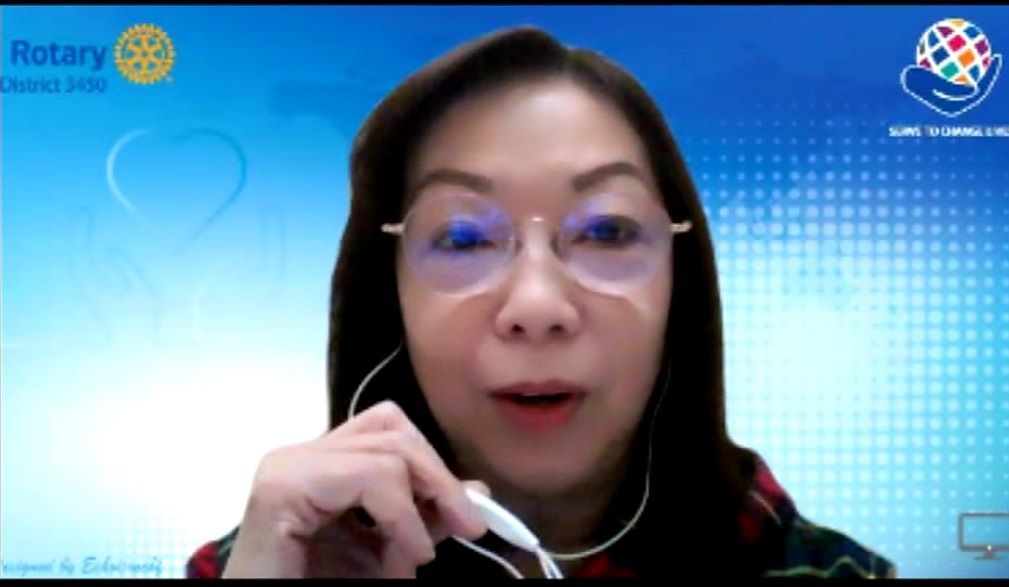 Assistant Governor Sally Ho had presented a brief report on the group discussion of Peace projects.