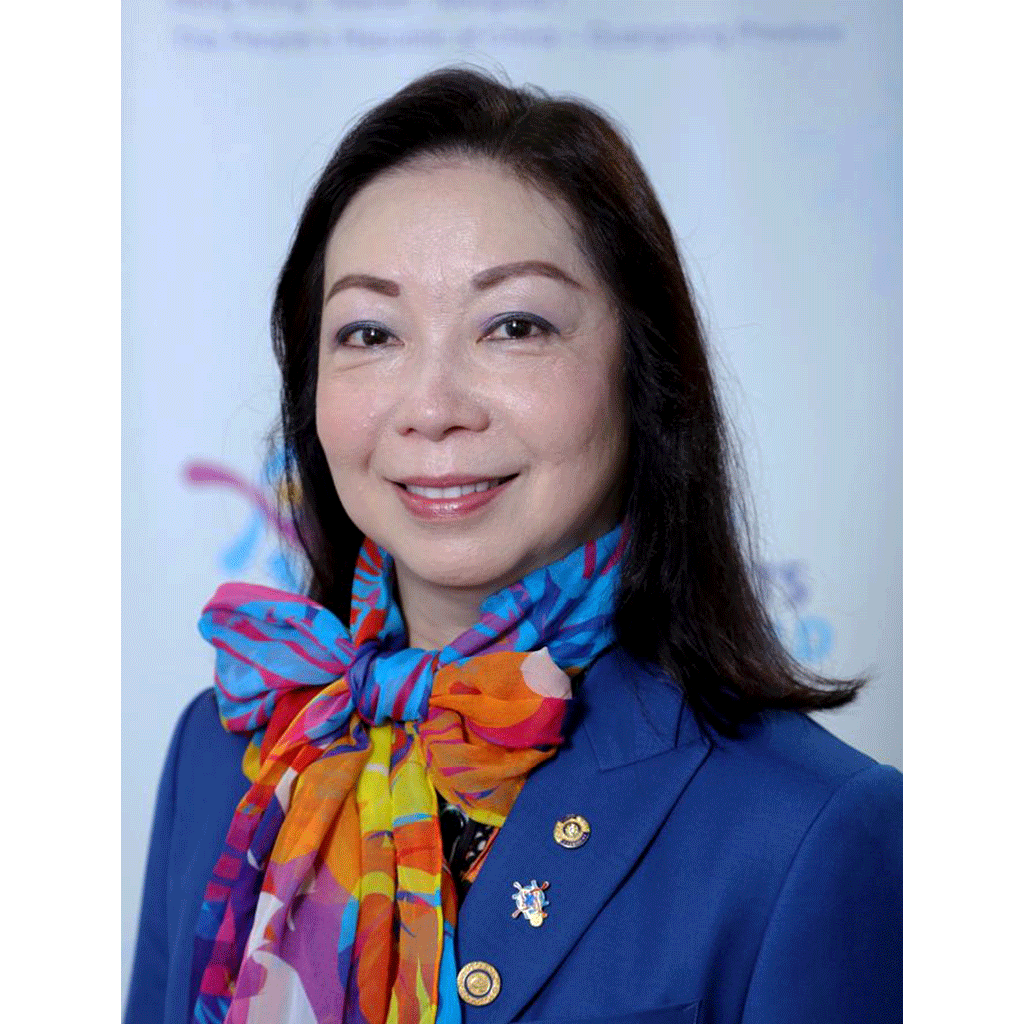 E-Club of Rotary Tamar HK

2019-20 President

CP Sally Ho, Charter President

Message from Charter President /President 2019-20 Sally Ho

E-Club of Tamar Hong Kong had officially chartered on 15th May 2015 with Rotary Theme: "Light Up Rotary".
We are a group of dedicated volunteers with different professions, age, gender and a true heart to serve the less fortunate people in the community. The signature service project of our club is to feed the hungry. We treasure our team work and all will support each other out of our busy schedules. We try to "Be There" at the meetings, service projects, and District events supporting each other. We learn and share Rotary knowledge and professional information through Rotary meetings, events and fellowships. Every member has own unique character and ways to handle things, but we are all humble Rotarians and find solutions to solve problems in a peaceful way. We adhere to the Rotary "The Four -Way Test "and "Core Value of Rotary" .
The Rotary Theme of this Rotary Year 2019-20 is: "Rotary Connects the World". Our goals of this Rotary Year are as below:
We connect talented, thoughtful and generous people from different industries recruiting them as our members/ volunteers to take more meaningful actions through club service projects.

We connect Principals, Teachers, Career Advisors of Kindergartens and St. Francis' Canossian College extending our service projects on providing seminars related to communications skills, building of parent-child relationship, mental health to parents of Kindergarten and career planning to over 300 secondary students

We connect leaders, project coordinators of The Society of Rehabilitation & Crime Prevention, Hong Kong providing education on nutritious food and maintaining healthy life through cooking competition to ex-offenders and family members.

We connect leaders and project in charge of Yan Chai Hospital- Social Services Department providing volunteer services for the fundraising project "Charity Sale of Cookies" to support the Yan Chai Emergency Assistance Relief Fund which aims to provide financial assistance to people in Hong Kong who are suffering from misfortune, accident and catastrophes tide over the tough time.

We connect Rotarians and family members of Rotary Club of Quirino Manila Central for Joint International Service Projects - "Summer Soup Kitchen & Gift Giving Program" providing nutritious food to people who are living in the street. We also extend our services to the children living outside Manila by providing necessities to the Health & Day Care Center in order to improve the services to the children.
Let's join hands to connect the world and take meaningful actions together!

Yours in Rotary,

Charter President Sally Ho

President 2019-20
Rotary E-Club of Tamar Hong Kong