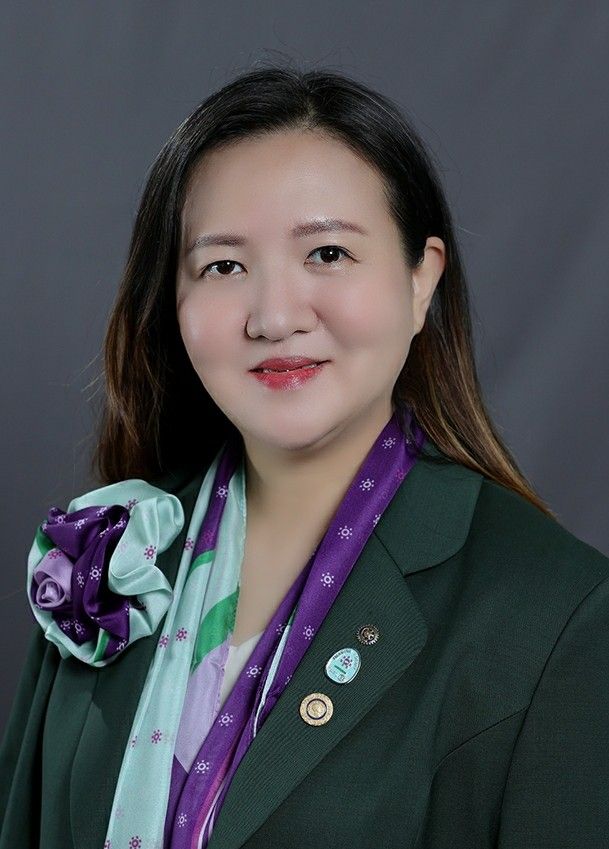 Rotary E-Club of Tamar HK
2022-23 President
Maggie Ma

Time flies! I have been a Charter member in Rotary for 8 years starting from 2015. Being a member in Rotary allows me to experience the meaning of "Rotary Spirit, Serving the Society". It is a great honor to be the President of year 2022-23. It allows me to learn more about Rotary, get in touch with different social welfare organizations and participate in more social services with friends and relatives. In the past three years, the pandemic affected the world, society, people's livelihood, economy, and medical care. In this difficult moment, it is important to play the rotary spirit which is to help and love one another and to serve people in need in the society.

Our club proposed service projects this Rotary year include the followings:
- Two Joint Signature International Service Projects:
Rotary Educational Grant Program; Rotary Feeding Action

- Signature Project: Rotary Health & Peace Online Kitchen

- Rotary Cares the Sick

- Rotary Bring Health & Peace to Students of Kindergarten

- Rotary Green Lantern Making Competition

- Rotary Food Giving By Recycling Fridge

- Two environmental support service projects:
Rotary Beach Clean-up Day; Rotary Preserve Planet Earth-Green Hiking Etiquettes

- Rotary Career Planning Seminar

This Rotary year's theme is 'Imagine Rotary' which is set by 2022-23 RI President Jennifer Jones. The theme urges all Rotarians to "Dream Big and Act" and work together for positive global change. Let's act and achieve big dreams together and achieve Rotary's spirit of serving and contributing to the society.