Get Prepared for the Business Rebound: Action NOW for Social Media
24 August 2020
Name of Online Talk: Get Prepared for the Business Rebound: Action NOW for Social Media

Date: 24 Aug 2020 at 12:00 p.m. - 13:00 p.m.

Speaker: DDS Bernie Wong from RC of Causeway Bay

Description: CP Sally and Rupert had attended the Online Talk organized by RI District 3450 on 24 August 2020.  DDS Bernie is a creative digital and social media marketing professional who has worked with such Fortune 500 brands as Starbucks, GAP, Adidas, Disney and Tempo, serving as the Founder of Social Stand Limited and helping clients to tell their stories.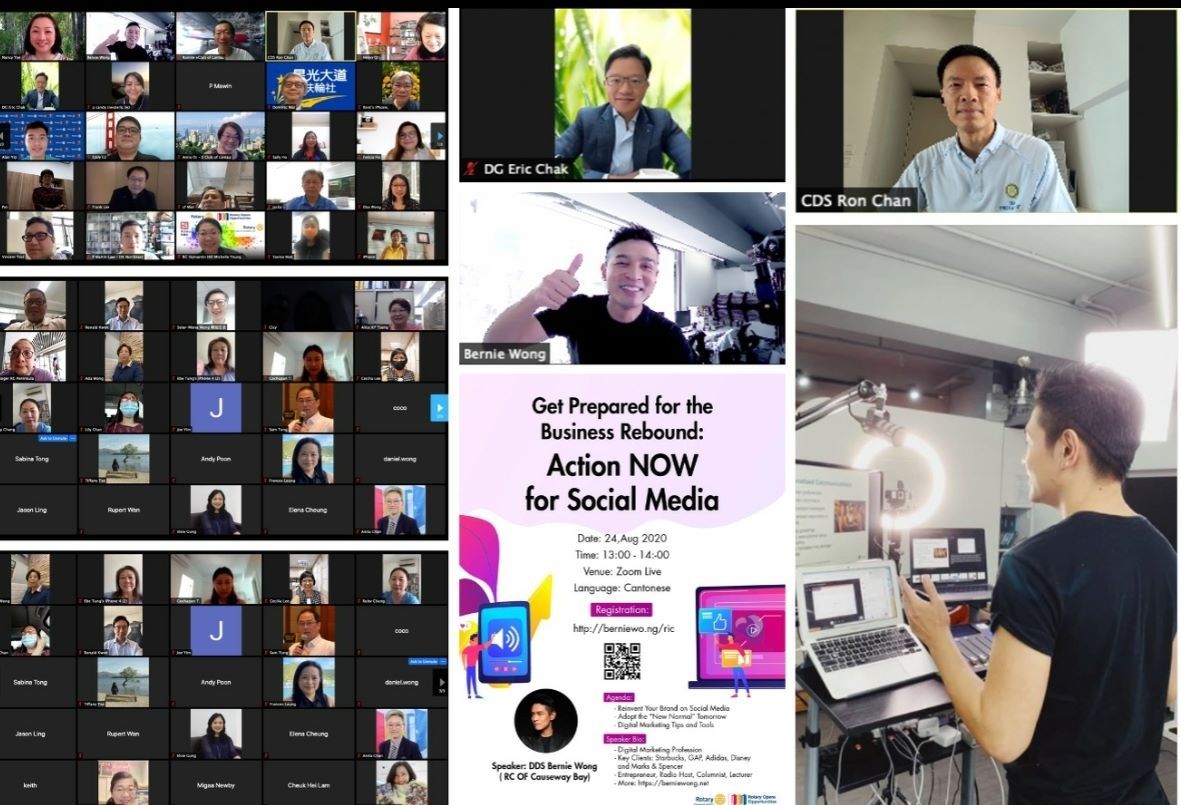 It was a very informative and interested sharing from DDS Bernie on social media and digital marketing.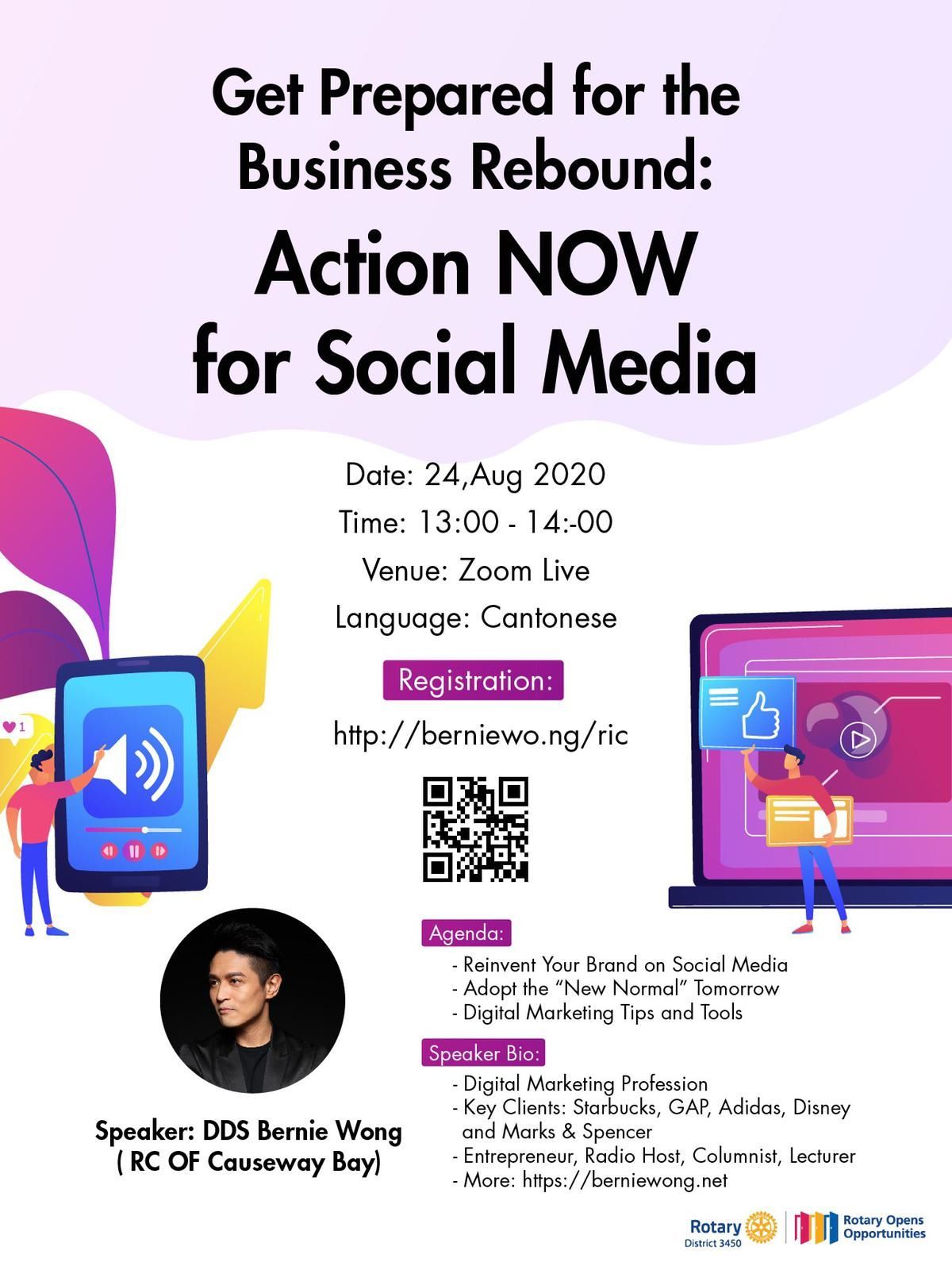 Invitation Card for Online Talk