Name of Service Project: 
《Rotary Brings Health & Peace to Students of Kindergarten扶輪護幼滿培殷》
Co-organizer: B. O. K. S. S. Pui Yan Pre-Primary School浸信會愛羣社會服務處培殷幼兒學校
Date: 31 October 2020 
Time: Handover of Masks Ceremony from 10:00 a.m. to 11:00 a.m.    
Objective:

To serve 160 students in kindergarten with low income families during the outbreak of COVID-19. We educate the kids on personal hygiene and keep clean both in kindergarten and at home. This will bring peace of mind to the families during COVID-19 pandemic.
The teachers teach the students how to use the masks and wash the hand with soap after touching any objects. They are now allowed to scratch or touch their faces and noses with cleaning with the hand sanitizers during play group or lessons. We had the handover of masks ceremony with the Principal, teachers, representatives of parents and students on 29 October 2020 morning. All students have each received a box of masks from the teachers. They tailored made a video thank you message to President Thomas and all our club members as well as creating a thank you card to us.     

Number of students in each class:
N1-K1:66 students
K2-K3:94 students
Total: 160 students

Volunteers including club members: 10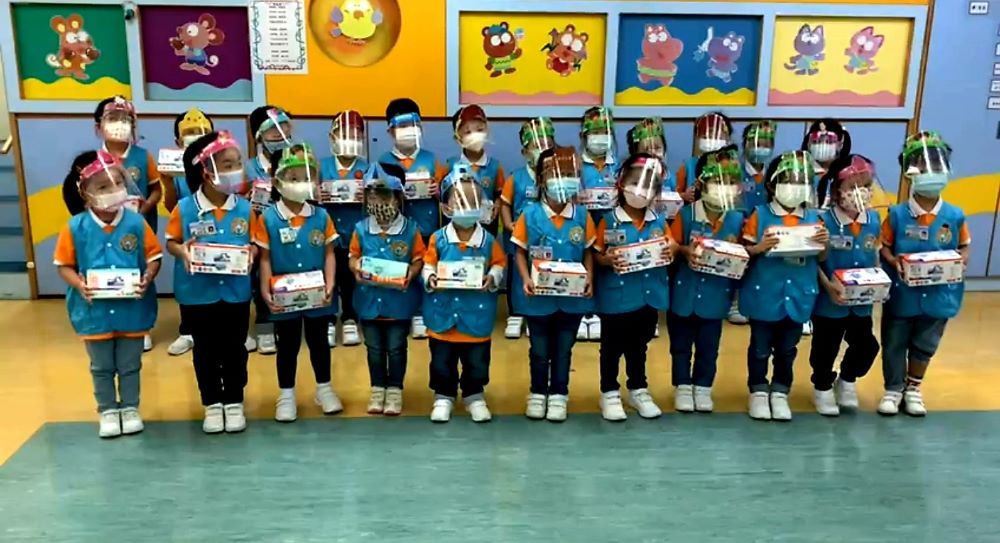 Students of Pui Yan Kindergarten delivered a "Thank You Message" on video to President Thomas Chan and all members of Rotary E-Club of Tamar Hong Kong.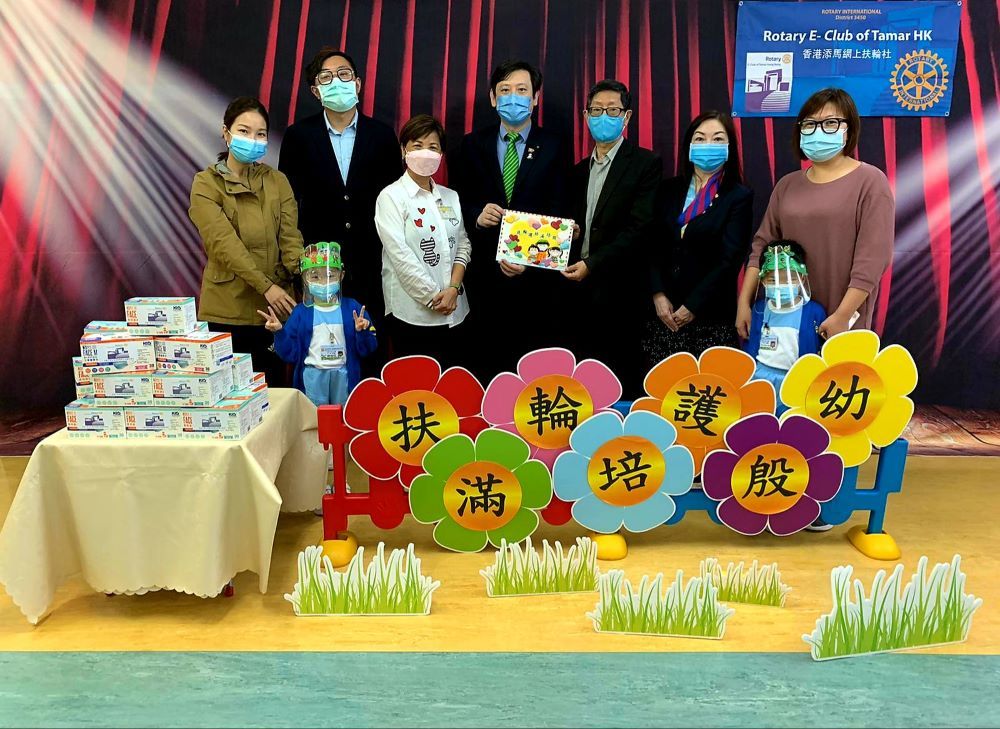 Principals, Representatives of Parents and Students had extended their thanks to us.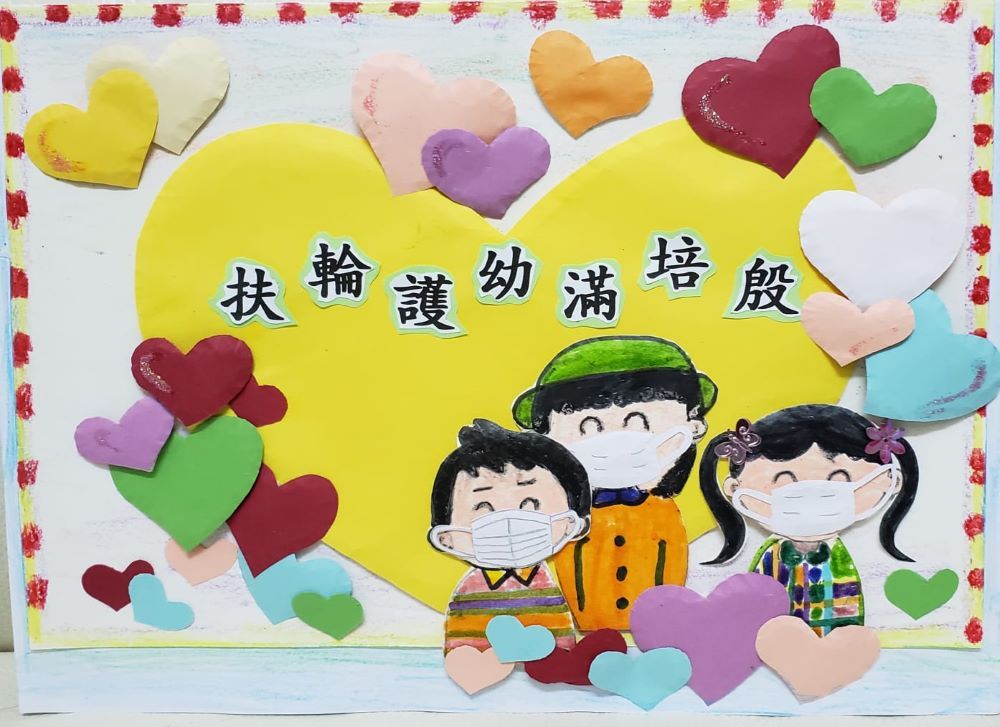 "Thank You Card" from the students of Pui Yan Kindergarten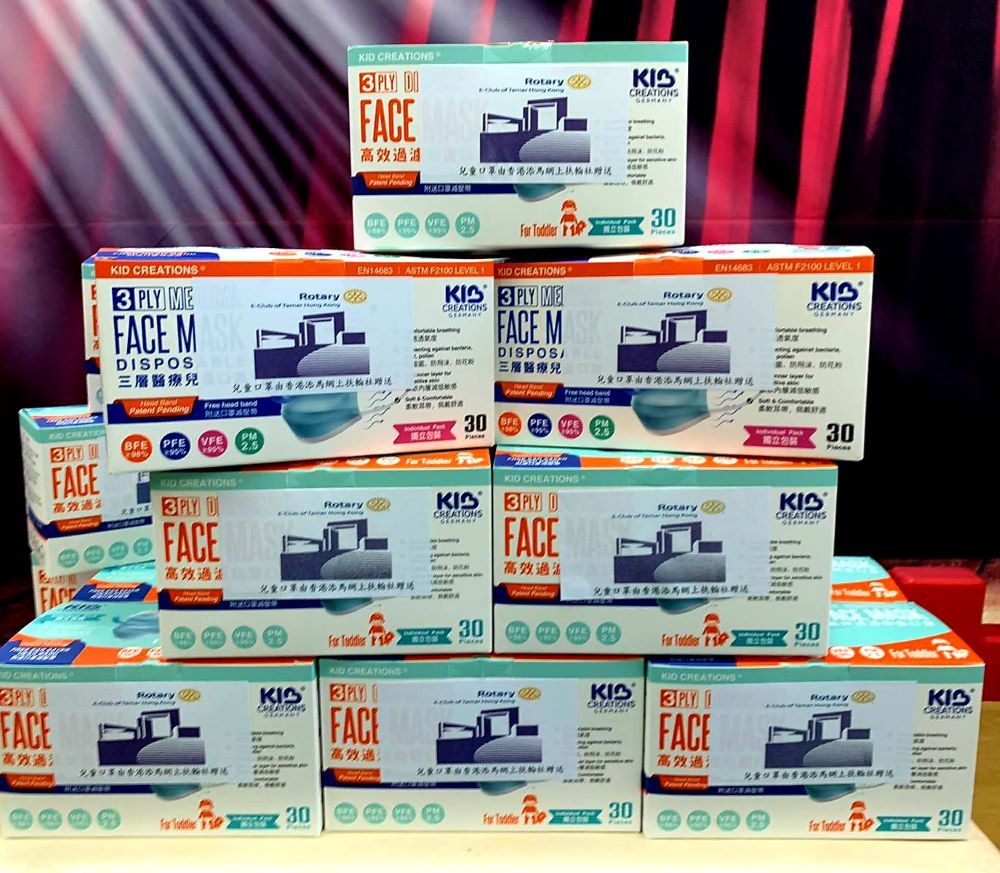 We had delivered each student a box of masks with total of 160 boxes.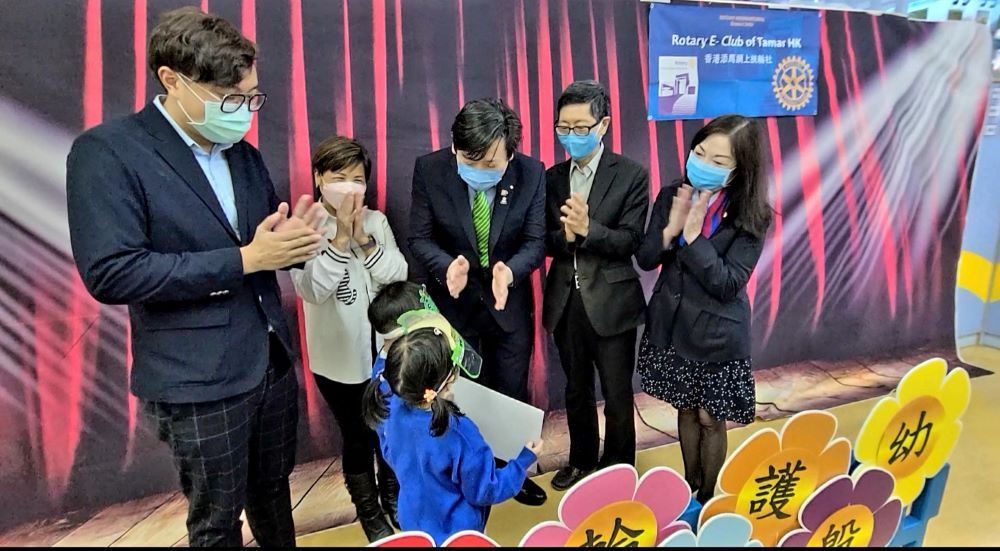 Kids from Kindergarten had delivered a message to us.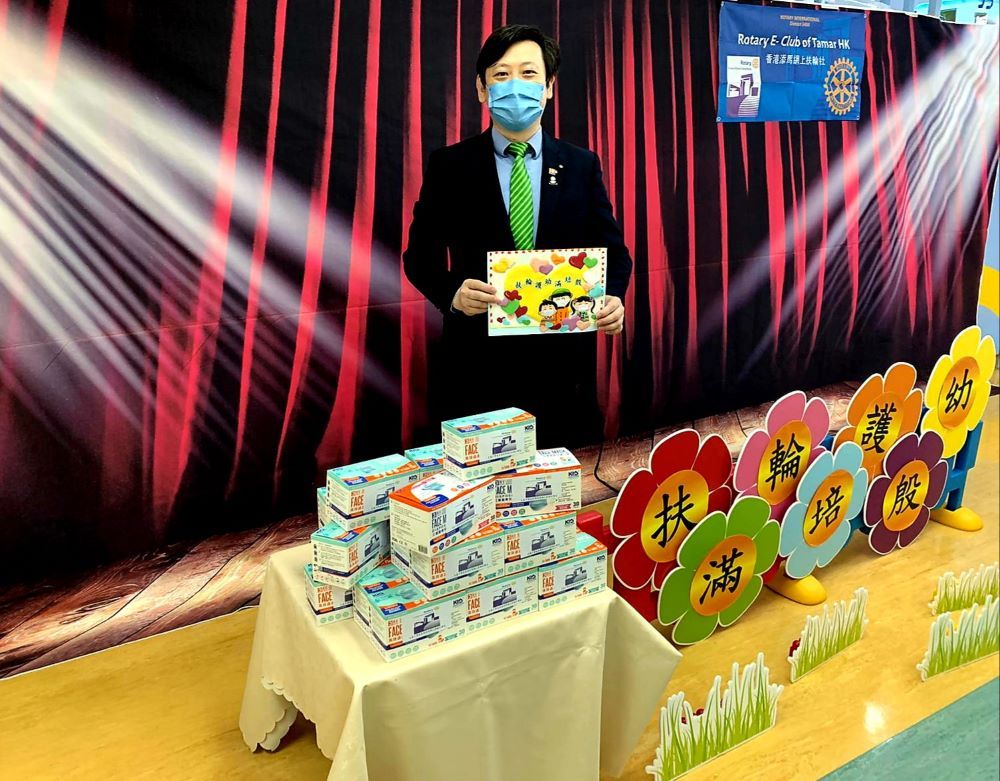 President Thomas Chan at the Pui Yan Kindergarten for the handover ceremony of masks